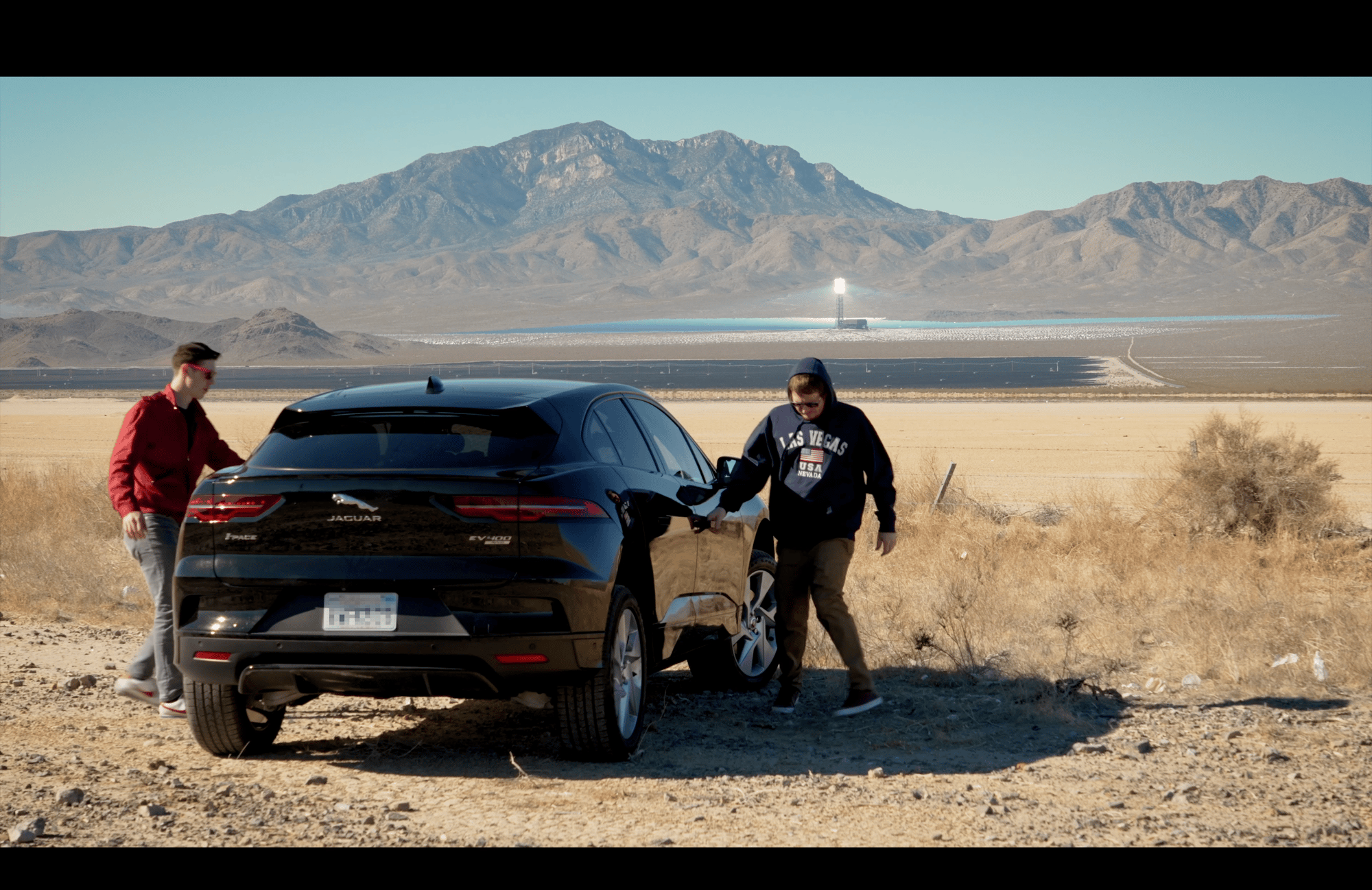 Cox Automotive expects 1 million new Electric Vehicles to hit US roads in 2023. It's time for auto retailers to level up their EV skills and enable their dealership Sales and Service teams to win more EV customers.
RockED Teaches

Dealership EV Skills
Guide your dealership customers through their EV buying and ownership experience. Electric Vehicles are here to stay. Gain the knowledge and skills needed to be a consultative partner to your clients and help them navigate their EV adventure.
Experts: Miss GoElectric, Taylor York, Bill Stern
Length: 2 Journeys with 23 Guides
Collection: Selling EVs
Let's Go on an EV Roadtrip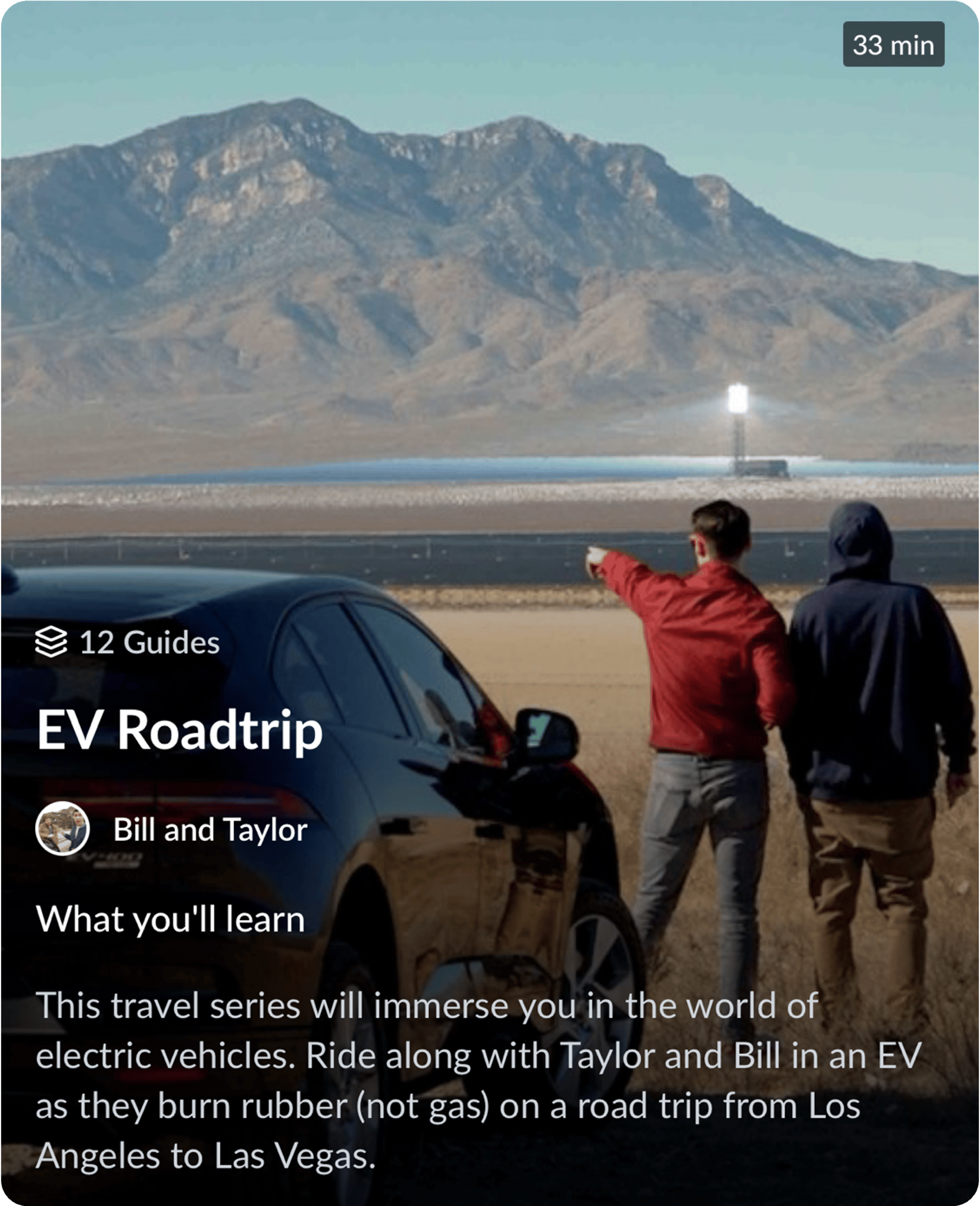 After this guide, you'll know what lies ahead on this electric vehicle journey.
After this guide, you should possess the vocabulary and the EV familiarity you need to give a customer a basic walk-around of an electric car.
3. Getting to Know EV Types
After this guide, you should feel comfortable helping guests find the type of EV that suits them best.
After this guide, you should be able to soothe customer concerns about range so that their range anxiety becomes range serenity.
After this guide, you should be able to field in-depth customer questions about the charging of electric cars both at home and at charging stations.
After this guide, you should be able to help customers know how to plug in.
After this guide, you should be able to make customers feel extremely safe and at ease with owning and driving electric vehicles.
After this guide, you'll be able to list the advantages of EVs that will turn EV-curious customers into EV drivers.
9. People Say the Batteries Die?
After this guide, you'll be able to alleviate customer worries regarding battery longevity, maintenance, and warranties.
10. Last Stop: The Future
After this guide, you'll be able to give customers confidence that EV ownership is future-proof.
After watching this series, your dealership staff will feel well acquainted with electric vehicles to assist customers with most EV needs.
Miss GoElectric Teaches EV Technology and Consumer Benefits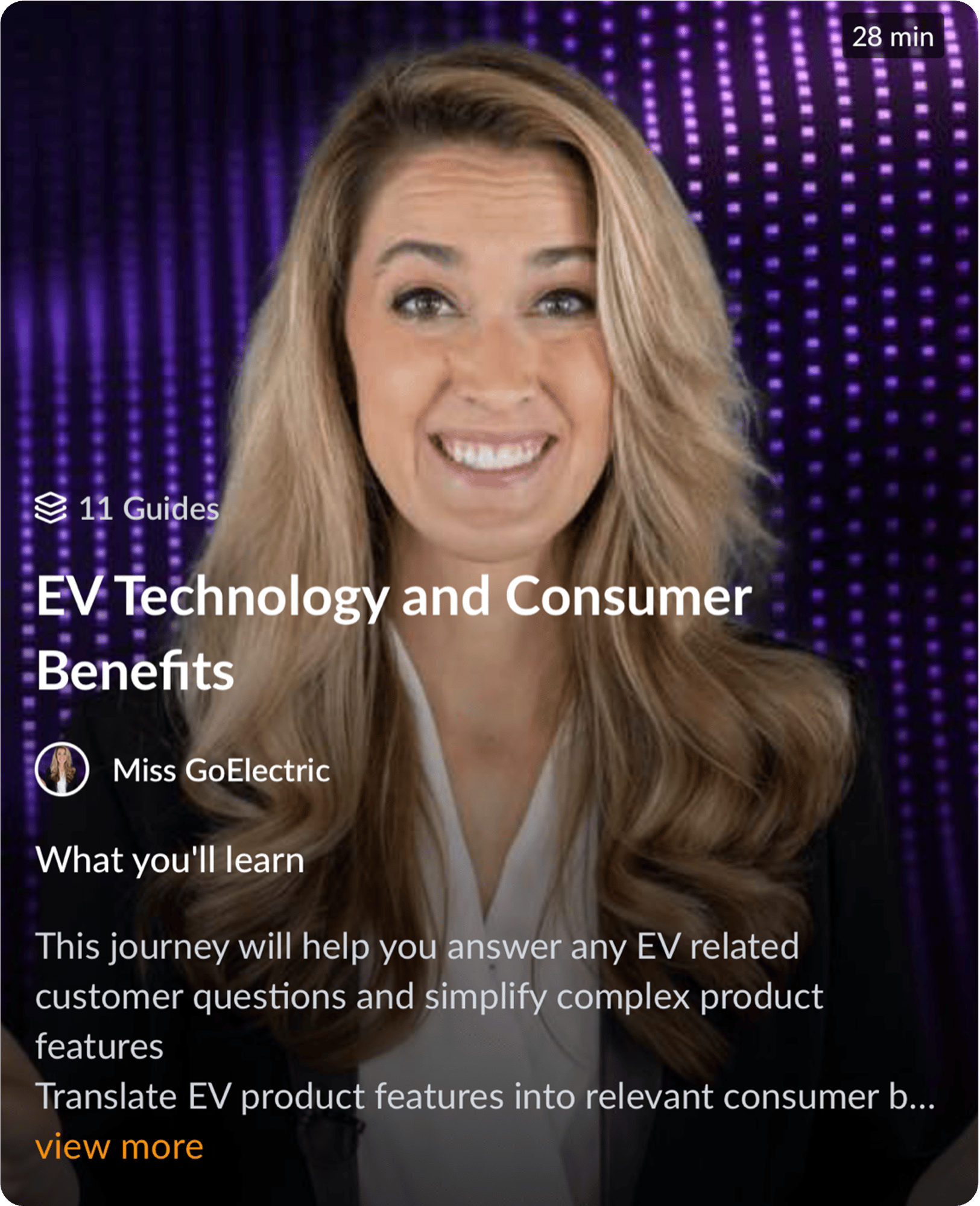 1. Save Money by Going Electric
Help clients decide if an EV is a cost-effective choice for them.
2. More Space & Reliability
Persuade buyers who are on the fence by understanding EV consumer benefits.
3. More Range & Less Charging
Sell customers on futuristic aerodynamics and ergonomics.
Alleviate customer concerns over battery life.
Prepare customers for the convenience of charging.
Soothe customer fears about EV range.
7. EV Battery Safety & Repair
Put to rest battery repair cost objections.
Regenerative braking can save your customers money.
The creature comforts built in to most EV's can be enticing to buyers.
Here are some bonus tips for getting maximum EV range.
Answer any EV-related customer questions and simplify complex product features. Translate EV product features into relevant consumer benefits to drive their customers' vehicle buying and servicing decisions.
Want to Learn More? Pick Your Favorite Coach:
Fill out our form and learn why 500+ dealers trust RockED to help them upskill their frontline to defend their bottom line.