KADA Selects RockED For Preferred Partner Programs
The Kentucky Automobile Dealers Association (KADA) picks RockED to bring its innovative Growth Management platform to all KADA new and used car dealers.
KADA President Jason Wilson on the partnership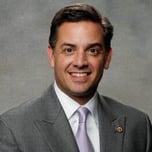 "Education is ingrained into our association's mission and has never been more critical than now. The Motor Vehicle Industry is going through a transformation. That requires our dealers and us to continue improving our business methods to serve consumers better. We are impressed with RockED's mobile learning platform and curriculum. It is fresh, super relatable, and, most importantly, highly actionable. RockED can help our dealers take the right steps forward to stay competitive."
Turn Training into Growth Management
Its innovative mobile learning platform is ideal for busy dealership experts in Sales, Service and Leadership. Associates and advisors train on personalized learning pathways. Managers use RockED to augment their team huddles and 1:1 coaching.
Daily Learning for Continuous Progress
In its recent NPS study, RockED's learners confirmed the highest satisfaction and most significant impact. More than 85% of learners confirm that they:
Perform better and improve their skills

Feel more confident and motivated

Feel more connected to the dealership
Starting October 1st, 2022, RockED will offer test flights to KADA dealers and prioritize KADA store launches. For more information and personal demos, please reach out to:
Todd DeFelice
Head of Sales

todd@rocked.us
About KADA:
The Kentucky Automobile Dealers Association (KADA) is a trade association representing Kentucky's new and used car dealers. Formed in 1938, KADA is dedicated to providing the highest quality service to Kentucky's dealers. KADA is here to protect the interests of dealerships throughout the state alongside the Kentucky General Assembly and state regulatory agencies.