VADA Partners with RockED in Prestigious Dealer Program
The Virginia Automobile Dealers Association (VADA) selects RockED to offer its innovative Growth Management platform to all VADA franchised automobile and truck dealers.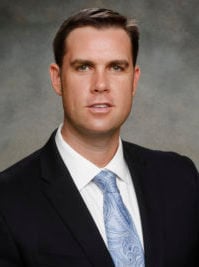 VADA General Manager Steve Hoffman on the partnership: "Our mission is to enhance the lives and relationships of our VADA members and their staff. With so much on the line and our Franchised Dealer Laws under threat, the winners will be the ones that proactively prepare for tomorrow.
There is no alternative to leveling up today, which is why we felt RockED is the ideal partner for our dealers. It makes education accessible for everyone that is customer-facing in the dealership and meets them right in the showroom or the drive. It finally gives dealers a process to hold their people accountable for getting better Every Day."

Special RockED VADA Offer
Certified VADA Dealer Program Partner

Special VADA pricing and terms



VADA President Don Hall Leadership Journeys

1,500+ guides to enhance your team's performance

Prioritized RockED onboarding for VADA dealers

Local Virginia RockED performance and success team
Dealers at Center of Growth Platform
RockED's Head of Sales, Todd DeFelice adds: "This partnership is a great honor for RockED. Steve [Hoffman], Don [Hall], and the VADA are very well respected in the automotive community for their dealer-first approach. Partnering with them is a testament to our hard work putting dealers at the center of our growth platform. Studies show: businesses with continuous training have better employee retention, higher productivity, and higher income per employee. Which is exactly why RockED's daily learning resonates so much with auto retailers. We innovate and live by Always be Growing."
Modern Skills for Modern Retail
In its recent NPS study, RockED's learners confirmed the highest satisfaction and significant impact. More than 85% of learners confirm that they:
Perform better and improve their skills

Feel more confident and motivated

Feel more connected to the dealership
Starting October 1st, 2022, RockED will offer test flights to VADA dealers and prioritize VADA store launches. For more information and personal demos, please reach out to:
Todd DeFelice
Head of Sales

todd@rocked.us
About VADA:
Since 1943, the VADA has been championing Virginia's franchised automobile and truck dealers. The Association is one of Virginia's most successful and influential lobbying groups. In the past decade, the VADA has made enormous strides in strengthening Virginia's laws to protect dealers from unfair trade practices. In its 75 years of existence, VADA has had just four presidents, with the current President & CEO, Don Hall, serving the Association since 1988.